Next Recruitment Info Session
When:
Wednesday
January 23, 2019
9:00 PM
Where:
Semoran Skateway
2670 Cassel Creek Blvd,
Casselberry, FL 32707
The recruitment info session is an informational session only. You will NOT need any gear or skates during these sessions. This meeting is for skaters, referees, and volunteers. If you are interested in joining us make sure to come out! NO EXPERIENCE REQUIRED! We will teach you all you need to know.
Can't make it to the Recruitment INFO Session? No problem! While we strongly suggest coming to the information session, you can get the necessary information by emailing recruitment@orlandoderbygirls.com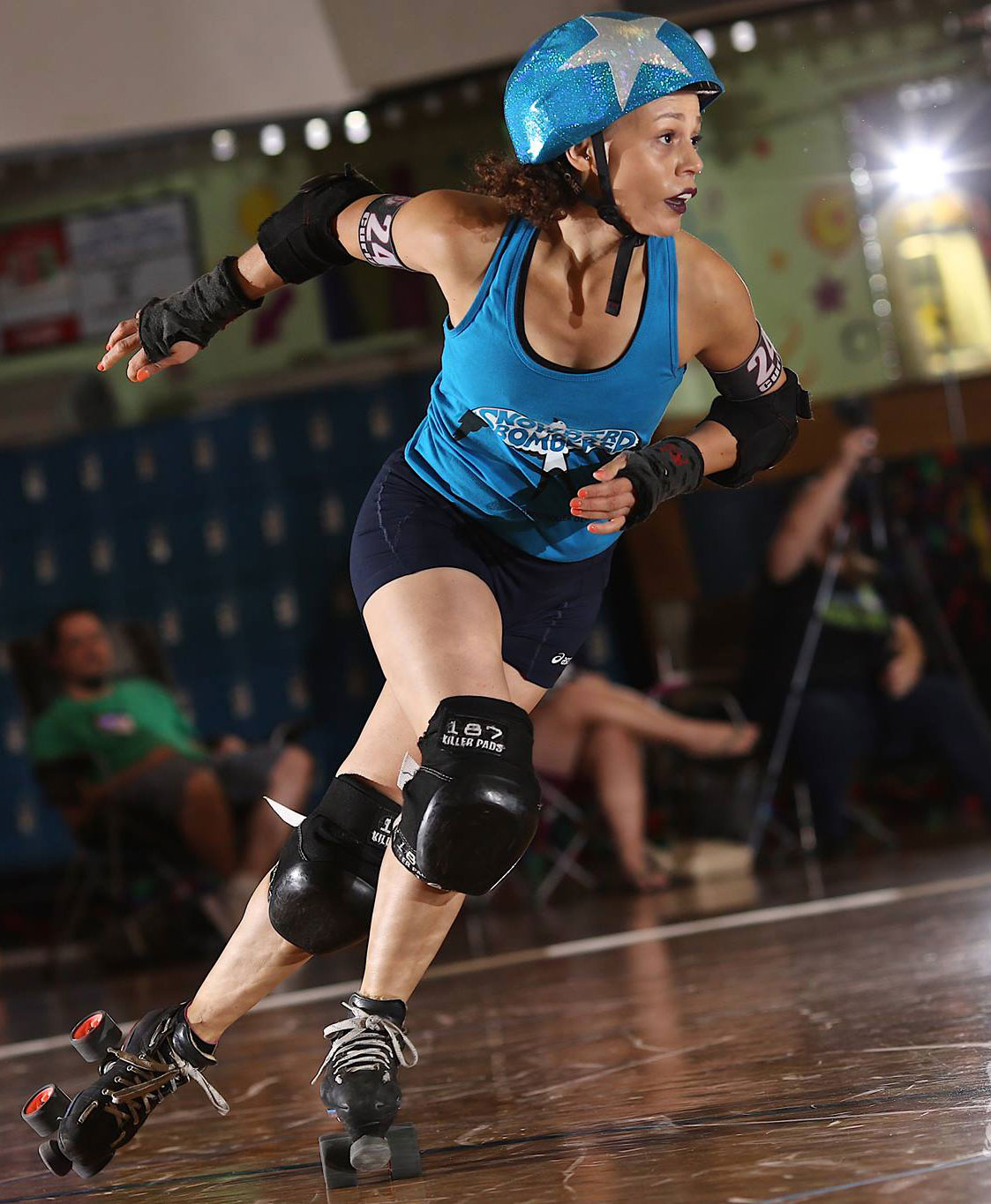 RECRUITMENT PRACTICE
In addition to our official orientations, new and prospective skaters and officials may visit us during regularly scheduled practices on Sundays and Wednesdays.  These currently take place at:
Barber Park
3701 Gatlin Ave. Orlando, FL 32812
For your first practice, you will need:
– To be 18 or older. (Skaters and Referees; under 18 can volunteer with parental/guardian consent)
– Recruitment Package, Print, Complete, and Sign. (Skaters and Referees)
– Your own quad skates.
– All required protective gear, including a mouth guard. (Skaters and Referees)
– Your own health insurance. Not required, but strongly suggested. The league does not cover injuries that you sustain as a result of playing roller derby. (Skaters and Referees)
– The desire to be involved with an awesome sport and have a great time with new friends!
NOT required:
– The ability to skate. It is helpful for you if you know how to skate forward and stop but we will teach you everything from the ground up, if you need it.
– A knowledge of the sport and the rules. Again, we will teach you everything.
Want to be an official or coach?
Here is where we need more copy…
Officials
Our officials crew is a major part of making bouts and scrimmages come to life. Join our team of skating and non-skating officials, and you'll play an important role in bout production, and get an up-close and personal look at derby gameplay, and learn all about this fast growing sport!
Non Skating Officials(NSO): Want to be a part of the game but don't want to put on skates?! You don't need to skate to be a Non Skating Official! We are always looking for NSO's to work scrimmage and bout days! You will get a close look into scorekeeping, working the penalty box, jam timing and much more!
Coaching
With this ever growing sport, we continuously are in search of coaches who are energetic, motivated and excited to help us grow as a league!  If you have experience skating, and have dreamed about leading an inspiring team of skaters to their greatest potential, here's your chance!

NON-SKATING OFFICIALS, VOLUNTEERS, AND EMTS
We love our NSOs, Volunteers, and EMTs! If you are interested in becoming a part of an awesome group of ladies, but don't want to strap on skates, we have many great ways for you to be a part of our league. Contact president@orlandoderbygirls.com to learn more.
VISITING SKATER INFORMATION IF YOU ALREADY PLAY!
Are you an actively skating derby player visiting Orlando? Come visit us by emailing practices@orlandoderbygirls.com. You must be active with a league and send us an email to attend practice.
A LITTLE NOTE ABOUT DERBY
If you are considering wanting to become a derby skater, please understand that we do not take our commitment lightly. This league is for the skaters, by the skaters. We have training requirements that all skaters adhere to. We abide by a code of conduct as this is a full contact sport and what happens on the track, stays on the track. IT'S NOT PERSONAL! It's Derby. Yes, playing the sport is fun, but just like in any full contact sport, injuries occur! You will need to acquire your own quad skates, high-quality knee pads, elbow pads, and wrist guards, helmet and a mouth guard. You are encouraged to sustain your own medical insurance during recruitment. Once you have been through recruitment you will be required to purchase WFTDA insurance.
We hope to see you soon!
To receive information about events, ticket giveaways, and news from ORD. Sign up for our newsletter!