ORD Welcomes New Skaters!

Our league has grown! ORD welcomed two new classes of recruits over the past few months – a round of Fast Track skaters back in April and our newest Fresh Meat recruits in June.
Our Fast Trackers are skaters with previous skating experience who underwent an accelerated recruitment process. This round, we had several skaters who were previous members of ORD or other leagues across the state and country joining us – we were thrilled to welcome all! They were able to refine their skills and get back to contact quickly, ending their recruitment process in an exciting Wizard of Oz themed scrimmage and getting placed on their ORD Home Teams.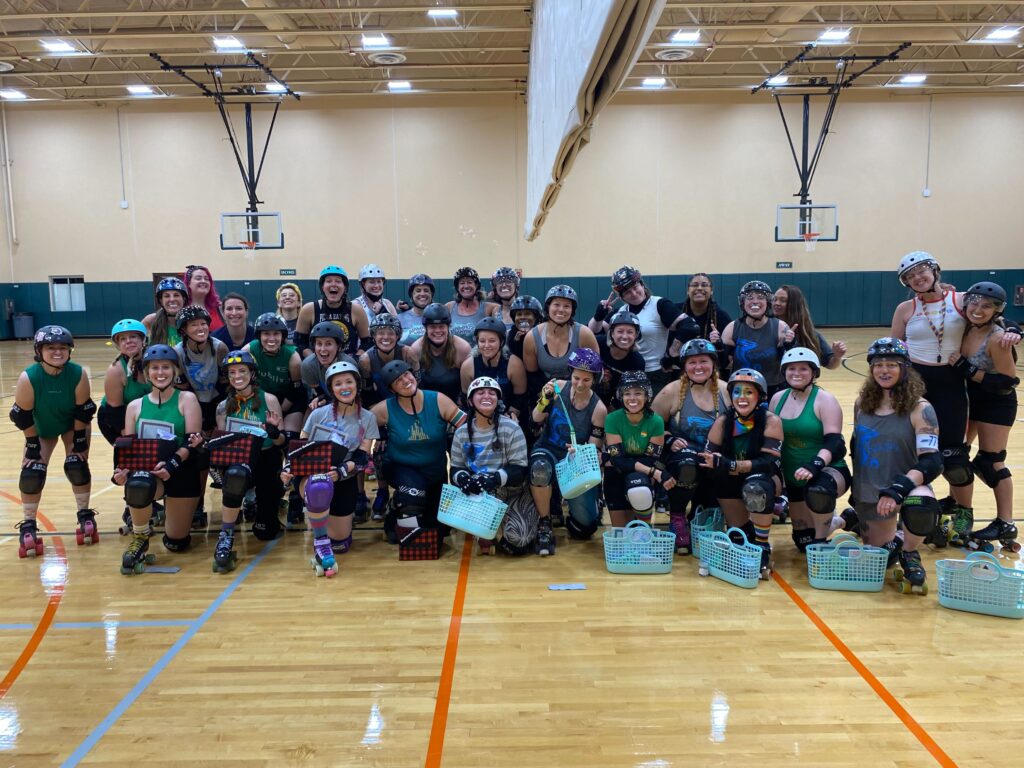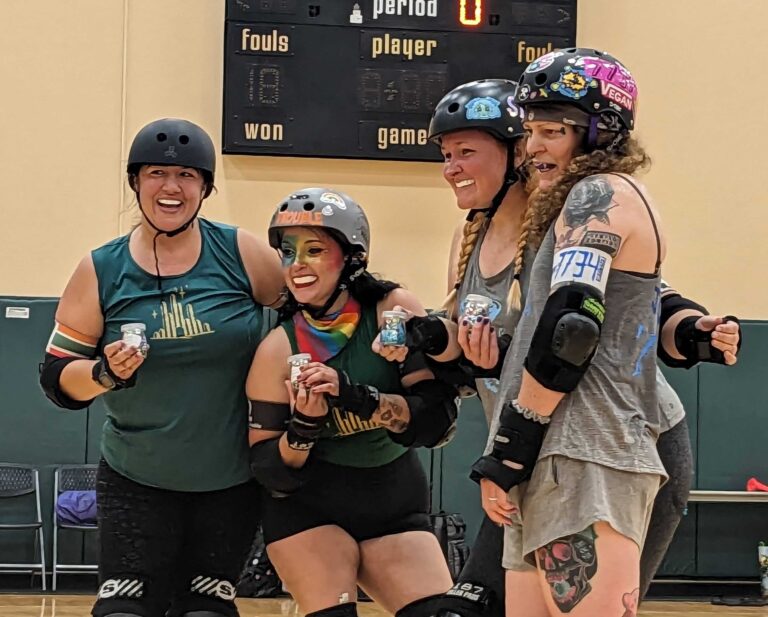 We were also excited to welcome one of the largest Fresh Meat recruitment classes in ORD history this spring! Our Fresh Meat recruits spent a few months longer in their process, ensuring they built up the necessary skills to skate and hit safely. To round out their recruitment process, they played in a riveting Alien vs. Astronauts themed scrimmage where friends and family were able to come watch and cheer them on!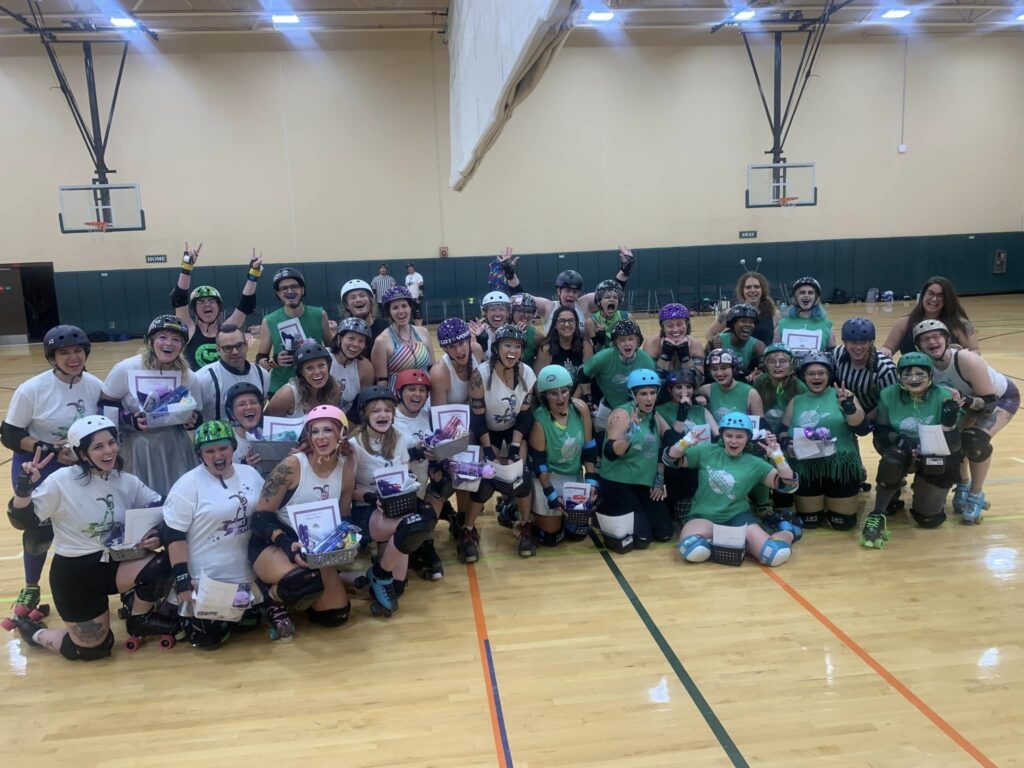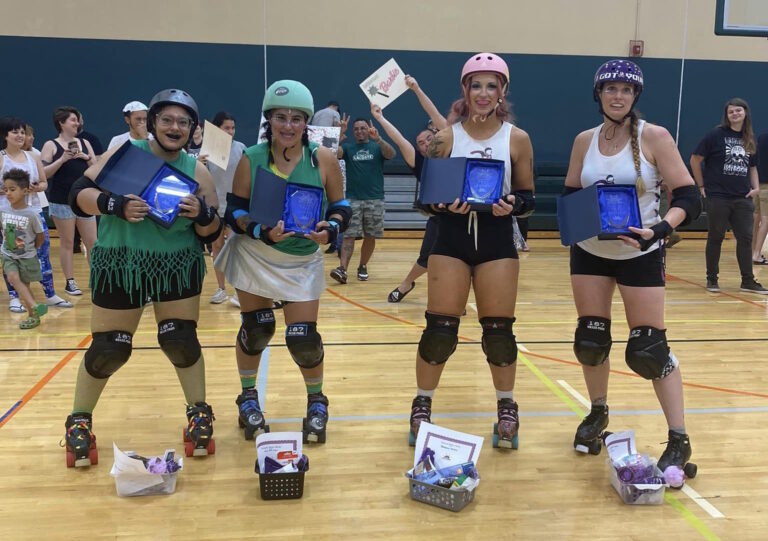 Our newest recruits will be sorted into their home teams in the very near future. More to come soon, but as the league expands, we will be resurrecting our additional home team, the Snowbird Bombers! Stay tuned!
You'll also be able to catch our newest recruits face off in a Rookie Rumble alongside Fort Myers in Game 2 of next week's Double Header on July 15th. Check out our Facebook event page for more details!
Interested in roller derby yourself?
If you're a skater with previous experience and can skate forward, backward, stop, and crossover, check out our Fast Track Info Session happening on July 30th, 12:30 – 1:30 PM at Barnett Park Gym.
Not a confident skater yet? Be on the lookout for our next round of Fresh Meat recruitment!