The Battle of the CasseROLLS!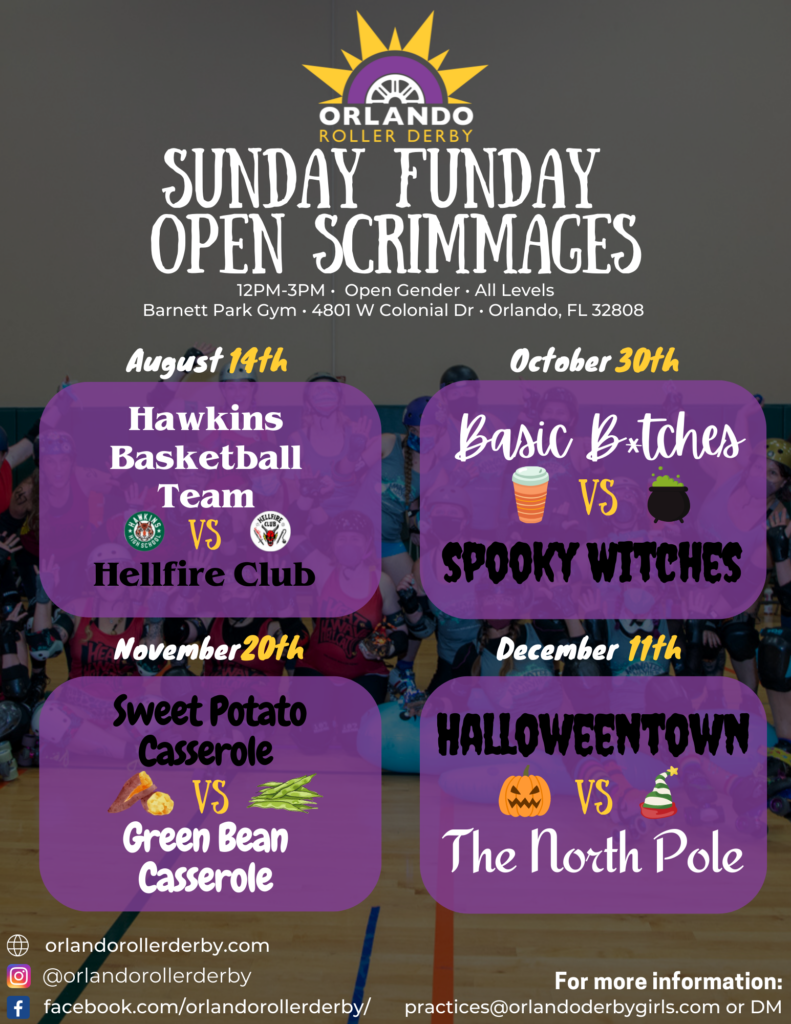 Calling all casseroles, we all know that we're the best part of the Thanksgiving feast. Now it's time to determine who truly rules the table… Sweet potato casserole or green bean casserole!
This scrimmage practice is an open gender, all levels welcome practice! We're going to alternate between A/B lines and B/C lines! We'd love to welcome some newer skaters to come in and get the chance to get some scrimmage experience.
Please sign up so we can have an idea of how many folks are coming! We'll post the teams on Friday, November 18th!