Happy Graduation!
Congratulations to our latest batch of recruits!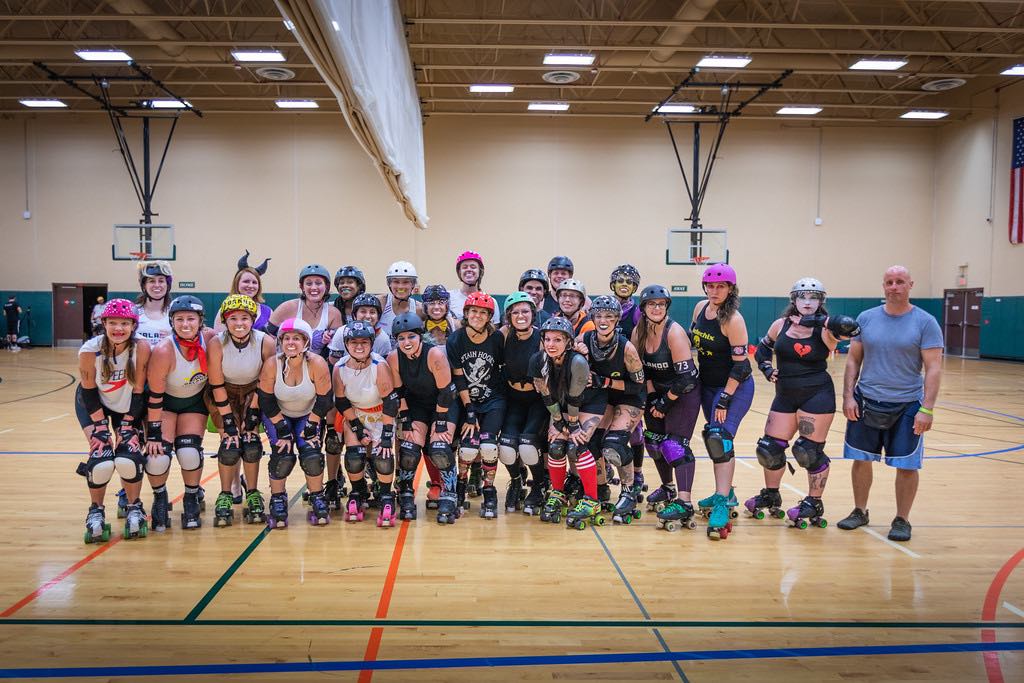 The crowd went wild as we showcased our new recruits in their first scrimmage of Heroes v. Villains! Our new recruits had been training for this glorious scrimmage day since March and have come so far. This was the first time that these recruits got to share their derby names with the world as there were many fun names like "Strawberry Shortquake" and "Crystal Ball". Many families and friends came to support these skater's newfound addiction to roller derby and it was amazing to see some of these players get the support they deserve for all their hard work.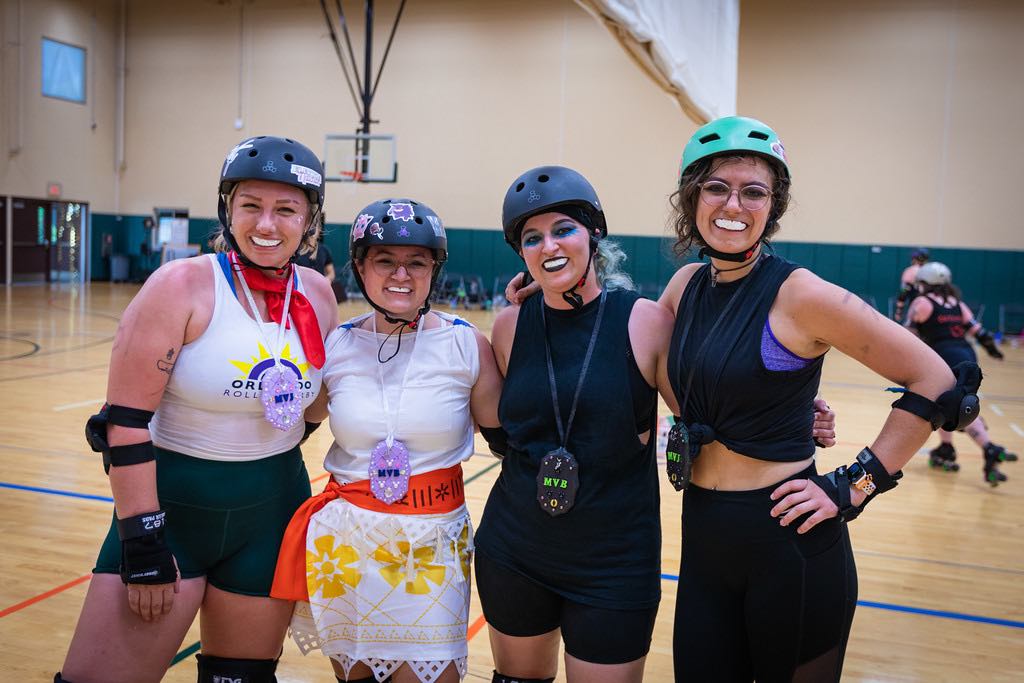 The Heroes showed valiant courage as Elektra, the Most Valuable Blocker, said that she "enjoyed the challenge of going up against the same blockers, learning how they block each time" and that she also loved jamming in that when she had a power jam she was exhausted but when she heard everyone cheering as she got out of the pack, it was what kept her on her skates. Her versatility on the track was definitely aspiring as most players are blockers or jammers, not both.
The Villains also took the track instilling fear in their heroic opponents. In particular, Hotwheels (a.k.a Wheels), the Most Valuable Jammer for the Villains team, could not stop smiling as she sped around the track after breaking through the pack preparing for some knockout hits. Wheels says that she was even "cheering a bit even when the other team was scoring on us because they were still my friends" since the group is so close.
The day before the game the recruits even had a shirt making party to coordinate their fun outfits for the bout theme! Some dressed as Moana with a frilled skirt, Repunzel with the long hair attached to the helmet, and even Scar from the Lion King with furry paws. This recruit class has grown to be so close and it was brilliantly apparent at the game as they worked together to prevent the jammers from scoring points. Our recruitment team could not be any more proud of them and all that they have accomplished! You can find them skating at the next home team game on November 12th, so don't miss it!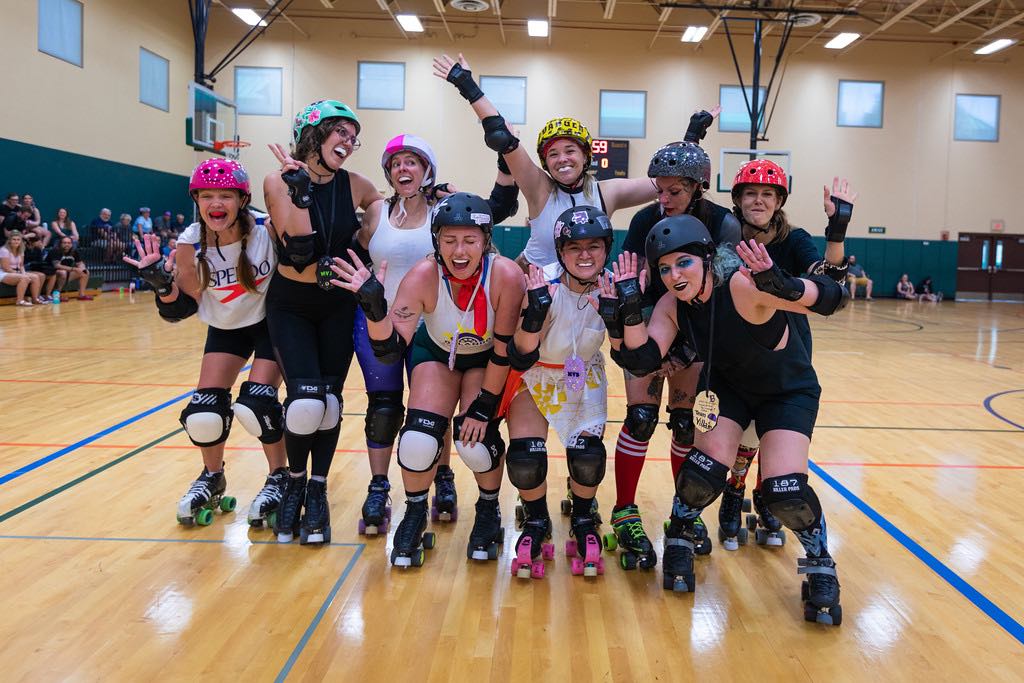 Congatulations and welcome to the newest members of Orlando Roller Derby. Following the scrimmage, our new recruits were drafted to one of our two home teams.