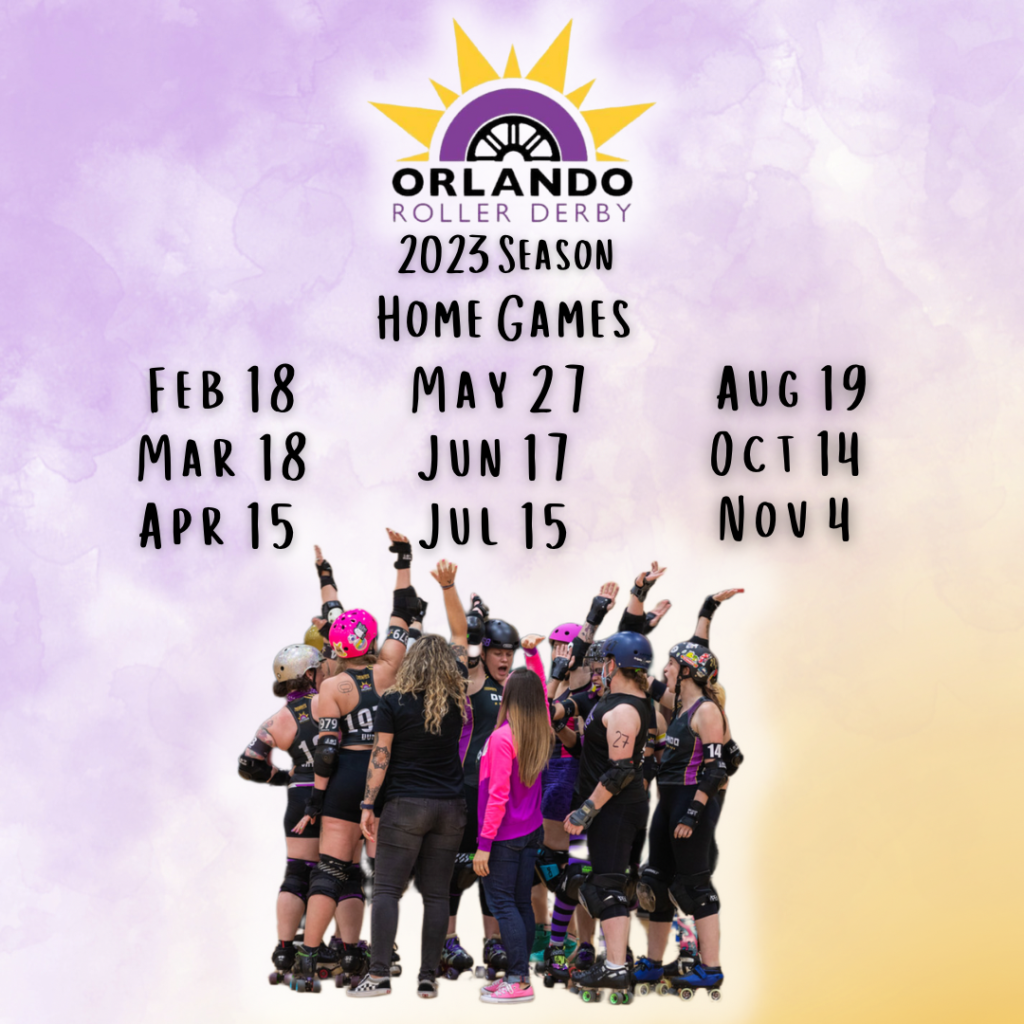 Orlando Roller Derby is excited for a packed 2023 season!
With the return of WFTDA rankings, the Ozone Slayers and Sun Blockers are ready to make some moves and establish a ranking under the new system. These two teams will be playing at home and also traveling across Florida.
The Heatwave Hellcats and Manatee Mayhem will be introducing their new members and featuring our up and coming skaters in several home games throughout the year.
Mark your calendars now and support Orlando Roller Derby!