Straight Jackettes vs. Rebel Belles
Your OPCDG Straight Jackettes are making their way to Palm Harbor this Sunday to play the Rebel Belles!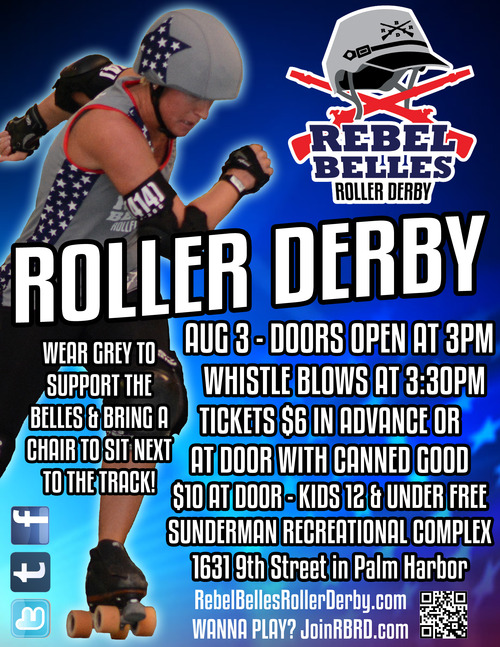 Sunday, August 3rd, 3PM at Sunderman Recreational Complex 1631 9th St, Palm Harbor, FL
You can visit the Rebel Belle's website here.
We welcome all OPCDG fans to join us and cheer on your favorite derby girl!