The Delicious Double Header
The sound of cheering, the endless sea of red, black, and white, and the delicious smell of baked goods filled Barnett Park Gym on August 19th.
While many focused on getting their hands on the yummy assortment of cookies and treats, Heatwave Hellcats had a roaring face-off with the Manatee Mayhems as the first line up of the Saturday's double header. After an intense match, our lovely Manatees dove into victory by winning with the score of 102 to 75! But it wasn't over just yet. The Manatees had to swim into a clash with our favorite avians – the Snowbird Bombers. They emerged victorious yet again, with a score of 110 to 92. Congratulations to our amazing mana-team!
After exciting games and tummies full of sweets, the bake sale was a great, tasty success! The contributions and sales will be used toward funding the travels for our Travel teams as they giddy-up to Texas. Thank you everyone who came to the game and supported ORD! If you're interested in donating so our wonderful travel teams can compete, please feel free to do so here or use the QR Code.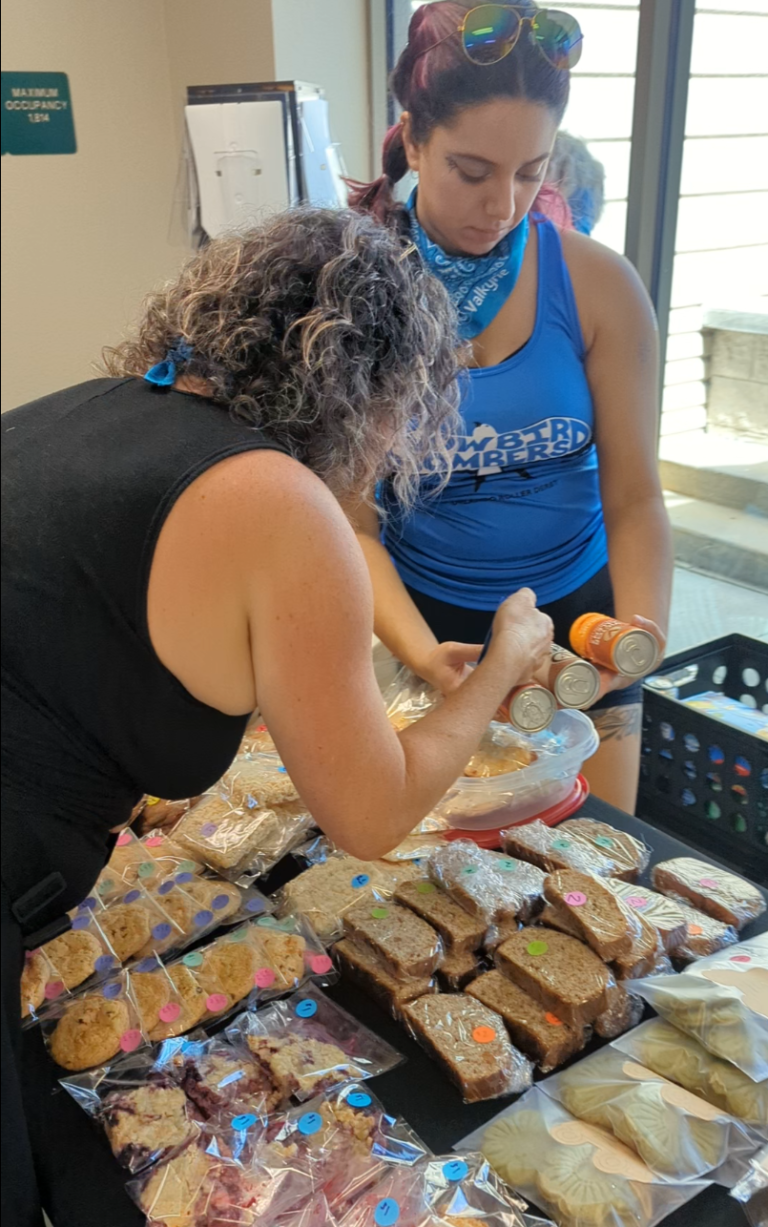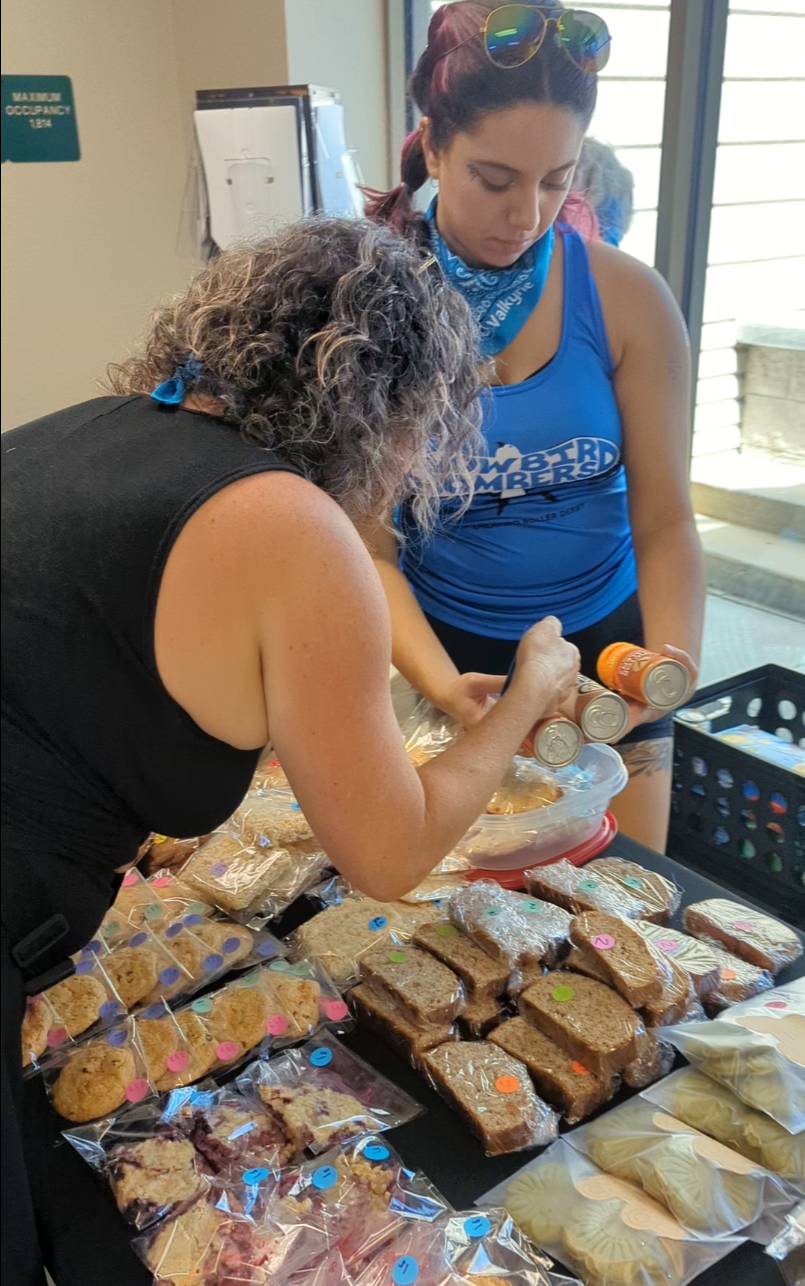 If you are interested in fun games, hectic treat baking, and more animal puns, now's your chance! The new Fast Track Recruitment class started up on August 27th. In order to join the fast track recruitment class, the skaters should have experience skating forwards, backwards, and should be able to stop and do crossovers. Please reach out to the ORD head trainer at [email protected] with any questions!