The Competitive Season is Back!
Announcing Orlando's 2023 Travel Teams!
The WFTDA competitive season has returned in 2023 and Orlando Roller Derby is ready to make some moves. Earlier this month, travel team tryouts were held to determine placements on our A and B Travel Teams – the Ozone Slayers and the Sun Blockers. These two teams will represent Orlando Roller Derby in the international rankings published by WFTDA.
Tryouts were held over the course of three days. Each skater was tested on their skills in footwork, stability, control, gameplay and teamwork through individual drills, an obstacle course, and a scrimmage. Our new coach, JT, along with last season's Ozone Slayers captains, Hailey Explosive and Hickey Ricardo, had the daunting task of evaluating each skater.
The results are in!
Congratulations to everyone who made the teams!
Ozone Slayers (A)
Amina Acid
DeadLee Force
Hailey Explosive
Phelony Phatbottom
Phoenix
Slaythoven
Texxxass Chainsaw Mascara
Sun Blockers (B)
Koo Velvet
Phoenix
Slamasaurus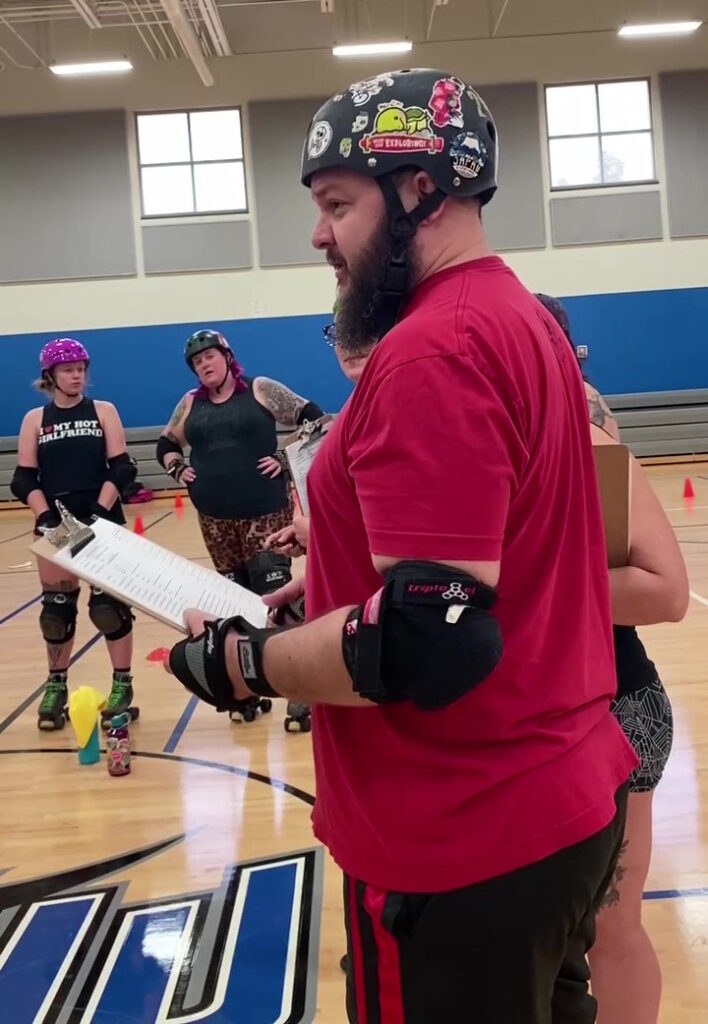 Tell me more about the Travel Teams
Orlando Roller Derby has two travel teams. These teams strive to put Orlando on the map as they go head-to-head against other WFTDA teams. The Ozone Slayers are the All-Star team and represent Orlando Roller Derby's top talent. The Sun Blockers consist of Orlando's up and coming skaters.
Each team has a charter of 20 skaters that can be assigned to the roster for a sanctioned game. Sanctioned games are registered in advance with WFTDA and count towards the official rankings. For each game, a roster of 14 skaters plus 2 alternates is assigned. Crossover skaters is the term used to describe skaters that are on both travel teams. They will usually roster on the Sun Blockers and can fill in on the Ozone Slayers roster as needed.
When can we see them play?
Your first opportunity to see the travel teams in action at home will be April 15 in a double header against Tampa Roller Derby's A and B teams. Keep an eye on the event page and Facebook for more details as the date approaches.
Let's See Those Rosters!